CONVERGENCE – Shinya Fukumori, BJ Cole, Iain Ballamy, Chris Montague – Concert presented by Yokohama Calling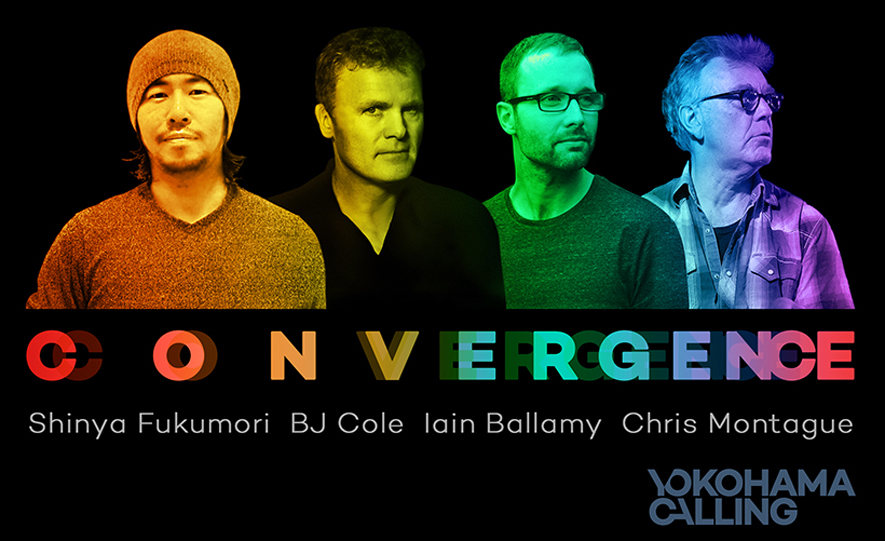 For one performance only, four exceptional musicians come together for a unique musical collaboration. They each bring their compositional language to a point of convergence from which new interpretations of songs emerge.
Featuring
from Japan:
Shinya Fukumori – drums / composer
from UK:
BJ Cole – pedal steel guitar / composer
Iain Ballamy – saxophones / composer
Chris Montague – guitar / composer
The programme will feature compositions by all four musicians. Yokohama Calling are very excited to be facilitating this unique meeting of musical talent and the possibilities it will bring. Shinya Fukumori is a composer / drummer and ECM recording artist from Osaka, Japan. Shinya is known for his melodic and rhythmic approach with a wide range of dynamics to drum-set playing and unique and sensitive cymbal-work, which creates a very distinctive sound. Shinya's attention to timbre, detail and space is also reflected in the colour-fields of his freefloating ballads.
Date: 20 October 2019, 7.30pm
Venue: The Cockpit, Gateforth Street, London NW8 8EH