Cool Japan? A Curatorial Practice after Fukushima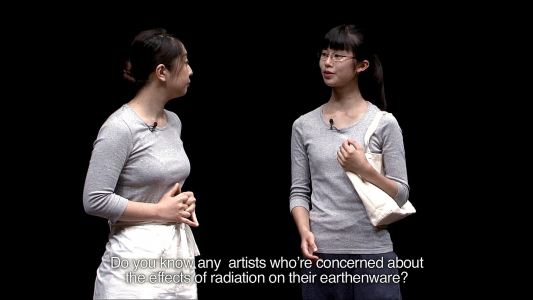 The Great East Japan Earthquake on 11 March 2011 had a devastating impact on the Japanese art scene. In the wake of the disaster, some politically concerned Japanese artists attempted to intervene in political discourse regarding nuclear power generation.
Art Tower Mito, where Mizuki Takahashi is a senior curator, felt the repercussions of The Great East Japan Earthquake directly. Located in Mito City, Ibaraki Prefecture, the cultural complex and contemporary art centre suffered considerable damage in the earthquake, forcing Takahashi to cancel the group exhibition celebrating contemporary female art she had curated in the middle of its term.
In this talk, Takahashi will reflect on her experience and curatorial journey after March 2011, in particular focusing on a controversial exhibition called "Tadasu Takemine's Cool Japan", which addressed popular constructs of Japanese cultural identity in the aftermath of the Fukushima Daiichi nuclear disaster.
Date: 17 November 2015, 6.00pm
Venue: Daiwa Foundation Japan House, 13/14 Cornwall Terrace, London NW1 4QP UK
Tel: 020 7486 4348
Email: events@dajf.org.uk
Web: http://www.dajf.org.uk
Organiser: Daiwa Anglo-Japanese Foundation