Corporate governance in Japan and Europe: A Comparison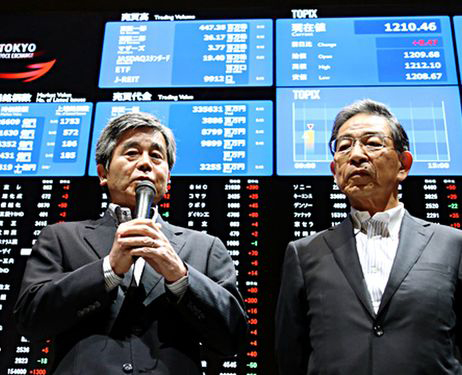 The Japanese government is reforming its corporate governance rules by submitting a bill to the Diet, part of which asks institutional investors to fulfil their fiduciary responsibilities through increased transparency and accountability to stakeholders. Western European countries are taking similar steps, such as those put forward in the EU's December 2012 Action Plan to enhance transparency and the flow of information in corporate governance.
Within this context, the third Chatham House round-table in a series exploring the issues facing Abe's Japan will ask how the reform of corporate governance and codes of conduct, including labour market reforms, can increase competitiveness and confidence from investors. The Great East Japan Earthquake of 2011, which was followed by a huge demonstration of international solidarity, highlighted the value of international relationships. Consequently, changing corporate governance and practices is crucial to opening up the country, especially in view of the 2020 Olympic Games, which will require the contribution of foreign capital and expertise. The experience of London will offer a useful background to the discussion.
Date: Thursday 20 March 2014, 9.00am – 1.00pm
Venue: JETRO London, MidCity Place, 71 High Holborn, London WC1V 6AL