Danone Nations Cup World Final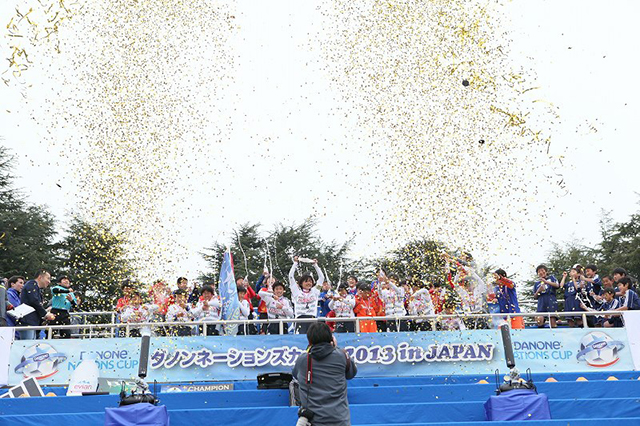 The Danone Nations Cup World Final is taking place on Saturday 7thSeptember and welcomes teams from 32 countries, who will be taking part in the world's largest international football tournament for 10 – 12 year olds. In its 14th year history, this is the first time the event has come to the UK and there is no better place for it to be held than Wembley Stadium. The tournament showcases football's future stars who will have the chance to play in a series of competitive matches in front of international legends including Zinedine Zidane and Tom Ince.
The event is set to be an action packed family day out and will include a special performance from Britain's Got Talent winners, Diversity, interactive football sessions led by top professionals and a host of exciting activities designed to help budding players and kids of all ages learn how to 'Eat Like a Champ'.
Tickets for adults and children are only £5!
Date: 7 September 2013
Venue: Wembley Stadium, London, HA9 0WS
Web1: http://www.danonenationscup.com/en/home/
Web2: https://www.facebook.com/DanoneNationsCup.JP