Dealing with North Korea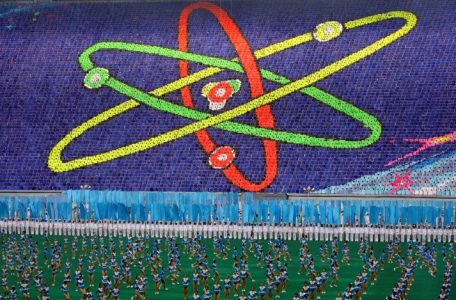 North Korea is arguably the world's most troublesome country. It is expanding both its plutonium and enriched uranium paths to a nuclear weapon and, according to the senior US military commander in South Korea, can probably mount a nuclear weapon on Nodong missiles that can reach Japan. Development of a road-mobile, intercontinental missile may enable it one day also to target the United States. North Korea is also presumed to have the world's only active chemical weapons programme. Meanwhile, its deplorable human rights situation is without parallel.
Much remains mysterious about this belligerent nation. Young leader Kim Jong Un talks of economic development, yet he wastes scarce resources on vanity projects like a ski slope. The unexpected execution of his uncle a year ago showed Kim to be more akin to Stalin than to Gorbachev.
Kim's absence from public view for 40 days this autumn prompted discussion about who is really in charge, especially when three senior officials suddenly appeared in Incheon for the Asian Games. They sought talks with the South, but did not follow up on the scheduled dialogue. Nor has Pyongyang taken any steps that would enable resumption of the long-stalled Six Party Talks. What is hindering the process and what is the underlying historical context of the Talks?
North Korea has undertaken diplomatic initiatives in other ways, however, including by engaging in talks with Japan over the abduction issue. Our speakers will discuss what to make of all of this and what concerned countries ought to do.
Date: 9 December 2014, 6:00pm
Venue: Daiwa Foundation Japan House, 13 – 14 Cornwall Terrace, London NW1 4QP
Tel: 020 7486 4348
Email: office@dajf.org.uk
Web: http://www.dajf.org.uk
Organiser: The Daiwa Anglo-Japanese Foundation