Demonstration Event: Japanese Artists and Modern Craftsmanship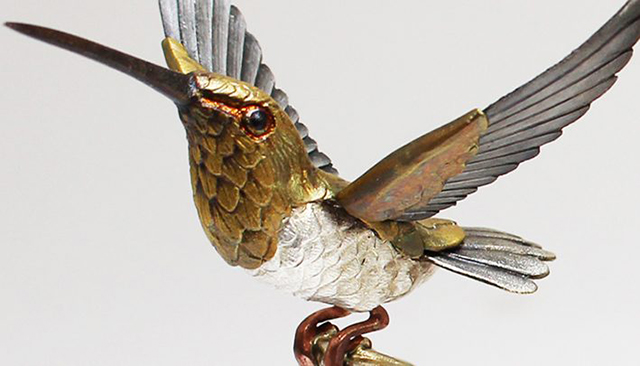 Understanding the materials and acquiring an in-depth knowledge of techniques are the core skills necessary for mastering any crafting process. Embracing the challenge of combining their own personal artistic research with the quest for these competences, the four Japanese artists featured in this exhibition have been all teaching at the Tokyo University of the Arts while pursuing their own practice.
The old Japanese artistic expressions deriving from China and Korea were later influenced by encounters with the West after the fall of the Tokugawa Shogunate; the cross-contamination of these two cultural energies have produced extraordinary results. Similarly, the UK has experienced the cohabitation of different cultures, and this coexistence had emboldened the innovative and experimentational processes which have formed an outstanding legacy in British crafts. While working to promote their traditional works, the artists of Decorative but Calm have in turn realised that craftsmanship is an international language; crafts appeal to the personal sensibility of each viewer.
Some people may feel that "craftsmanship" and "decorative" imply an overpowering and extravagant use of techniques and embellishments. In this exhibition the pursuit of elaborate designs instead aims, in a true expression of Japanese aesthetics, to create a "decorative but calm" space for reflection that does not intend to overwhelm the viewer.
Date: 15–22 September 2017, Admission free, Monday–Friday 9.30am–5pm
Venue: Daiwa Foundation Japan House, 13/14 Cornwall Terrace, London NW1 4QP UK
Tel: 020 7486 4348 Fax: 020 7486 2914
Email: events@dajf.org.uk
Web: www.dajf.org.uk
Organiser: Daiwa Anglo-Japanese Foundation