Director Talk: John Williams – Making Film in Japan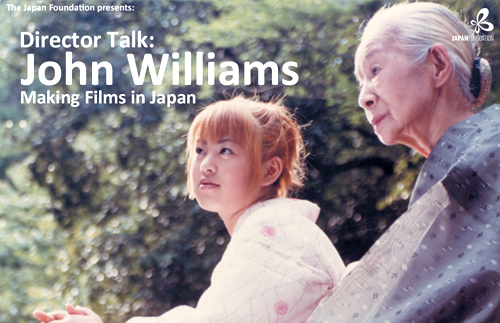 John Williams is the most celebrated – if not the only – British film director working in Japanese film today. Growing up in Wales and having lived in Japan for 20 years, Williams has written and directed a number of feature films, both in Japanese language and performed by Japanese actors, which have earned him international film awards as well as a nomination for Best New Director by the Directors Guild of Japan for his 2001 film Firefly Dreams (Ichiban utsukushii natsu). In a market where it is indeed rare to see a non-Japanese director making films, Williams' determination as a filmmaker has succeeded in establishing him as a prominent name in Japanese independent cinema, and in 1999 he formed his 100 Meter Films production group.
Complementing the UK premiere of his most recent film Sado Tempest at this year's Raindance Film Festival, the Japan Foundation has invited John Williams to reflect on his career to date as a filmmaker and the environment he has been working in the Japanese film industry, particularly as a non-Japanese. Joined in conversation with Kieron Corless, Deputy Editor of Sight & Sound magazine, they will exchange views regarding independent filmmaking and establishing oneself as a feature film director. In countries where it is becoming increasingly hard to secure funding to make films, they will discuss the current situation in film production and distribution both in Japan and the UK.
Date: 27 September 2012 from 6.30pm
Venue: The Japan Foundation, London