Discover Japan: a free one-day course for teachers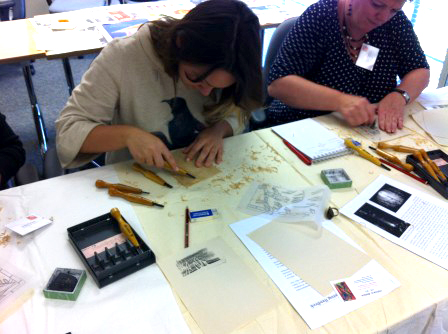 Are you interested in using Japan in your teaching? In this course, we will look at where it fits in the curriculum and where to find useful teaching materials and supplementary resources. Practical workshops with experienced tutors provide the skills needed to incorporate new materials into your scheme of work. The day will comprise separate strands for primary school and secondary subjects' teachers.
LANGUAGE: Introducing Japan(ese) into your classroom. Be inspired by Japan and introduce Japanese into your curriculum by discovering Japan through language and culture with the Foreign Language Centre at the University of Bath and the Japan Foundation's Language Advisor, Hiroko Tanaka.
SECONDARY ART: Add a Japanese flavour to your art curriculum as you learn about various Japanese art forms, presented in a practical way by Japanese specialists. Sumi-e artist, Takumasa Ono will give an introduction to this delicate form of Japanese ink painting and explain the various techniques while you create your own work. You will explore the wide range of manga styles and traditions with Chie Kutsuwada and discover the art of Japanese woodblock printing with Hiroko Imada.
PRIMARY: Discover the true essence of haiku with Paul Conneally and come away with tips and techniques to allow your pupils to use this form creatively to prevent it being a mere syllable counting exercise. Be inspired by the Japanese soroban, learning new and exciting ways to engage your pupils in Numeracy lessons, with Kimie Markarian. Captivate your pupils with manga techniques from manga artist Chie Kutsuwada.
Click here to complete the online registration form.
Date: Friday 13 September 2013, 9.00am to 3.45pm
Venue: University of Bath, Claverton Down, Bath BA2 7AY