Discover Korean Food 133: Dr. Sook-Ja Yoon's "Water Shield Hwa Chae"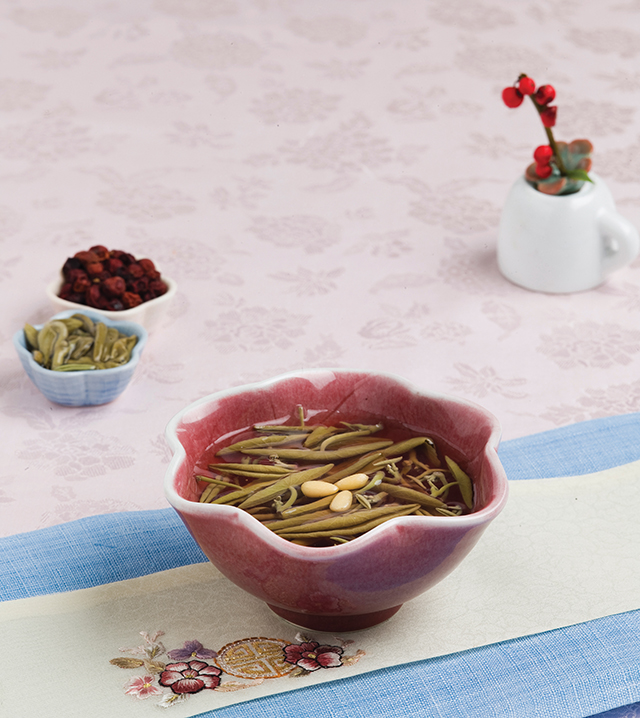 Water Shield Hwa Chae is a Water Chield Pucnh mixded with Sugar, Honey, Schisandra Chinensis, and Pine Nut Kernel. Water Shield grows in clean environment. It is good for stomach, glycosuria, thirst, and Skin.
[Ingredients & Quantity]
20g Water Shield, 3tbsp Starch
2cups Water, 20g Schisandra Chinensis
1tsp Pine Nut
[Recipe]
1. Wash and drain the Water Shield
2. Dress the Water Shield with the Starch. Blanch it. Cool it down. Drain it.
3. Place it into the bowl. Pour the Schisandra Chinensis Water. Add the Pine Nut.
[Tips]
* Recipe 2 makes the Water Shield better colour and texture.
* You can add Honey Water instead of the chisandra Chinensis Water.