Discover Korean Food 135: Dr. Sook-Ja Yoon's "Yul Ran"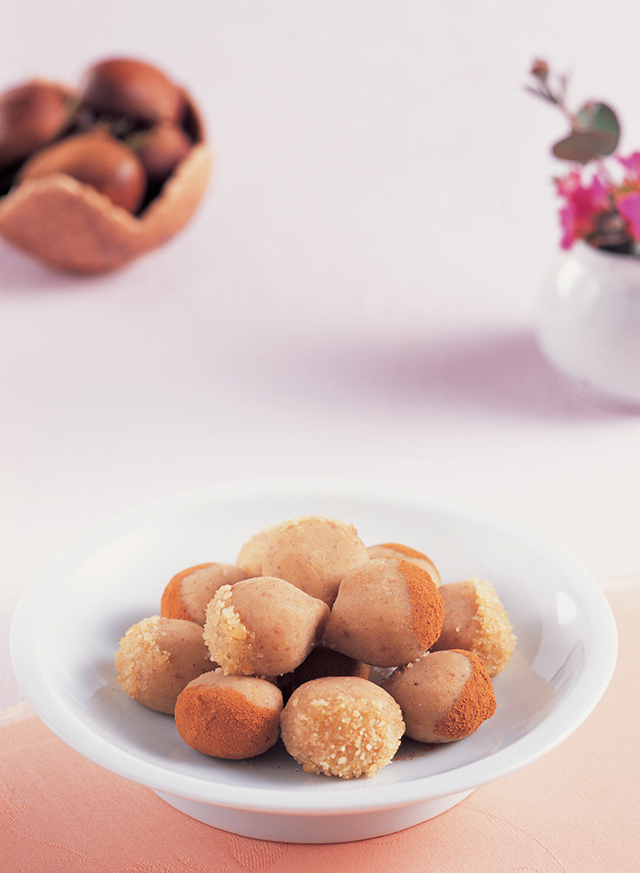 [Ingredients & Quantity]
200g (13) Chestnut, 2kg (10cups) Water
28.5g (1½tbsp) Honey, 6g (½tbsp) Sugar, 2g (1tsp) Cinnamon Powder
9g (1½tbsp) Pine nut Powder
[Preparation]
Wash the chestnuts
[Recipe]
1. Boil the water for 9 minutes. Steam the Chestnuts for 15 minutes.
2. Cut the chestnuts into hair. Take out the inside.
3. Mix the inside with the honey, sugar, and Cinnamon powder (½). Make the chestnut shape (7~8g each).
4. Decorate them with the Pine nut Powder and Cinnamon Powder (½).