Discover Korean Food 165: Dr. Sook-Ja Yoon's "Maesil Cha"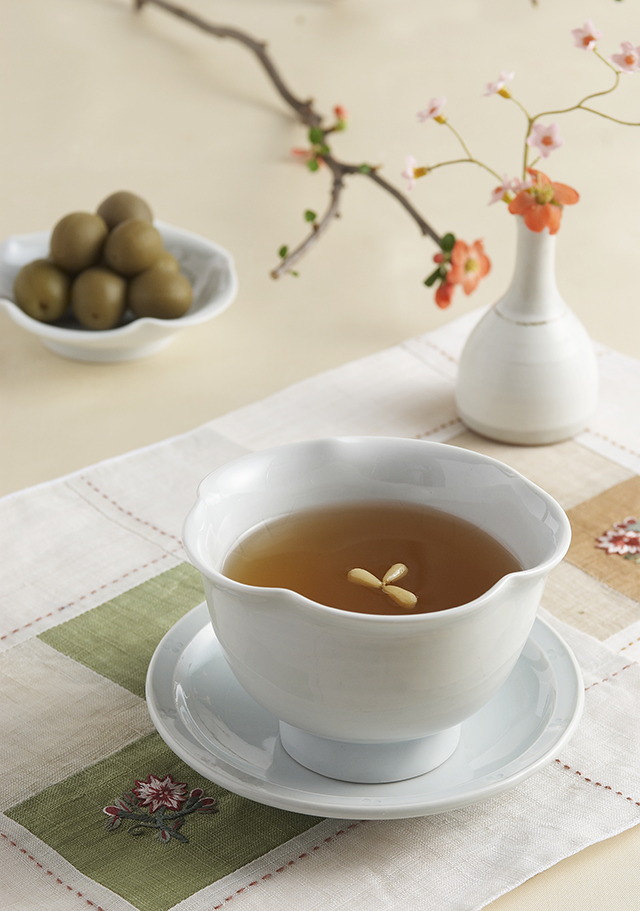 Maesil Cha is a Japanese apricot Tea, which is marinaded with honey or sugar. Maesil Cha is a summer drink; it has rich organic acids and good for appetiser; it is especially good for stamina, when you drink it cold, during the summer.
[Ingredients & Quantity]
500g Maesil, 500g Sugar, 7g (2tsp) Pine nuts
2.16㎏(10¾ cups) Water
[Recipe]
1. Leave Maesil in sugar for 2 months
2. Strain. Reserve the Maesil juice.
3. Make the maesil tea by mixing the Maesil juice (30g) with water (90g)
4. Decorate with the pine nuts
[Tips]
When you marinade Maesil keep it cool
You can drink warm Maesil tea
If you keep the Maesil juice in cool place you can use it longer.