Discover Korean Food 166: Dr. Sook-Ja Yoon's "Insam Sokmi Juk"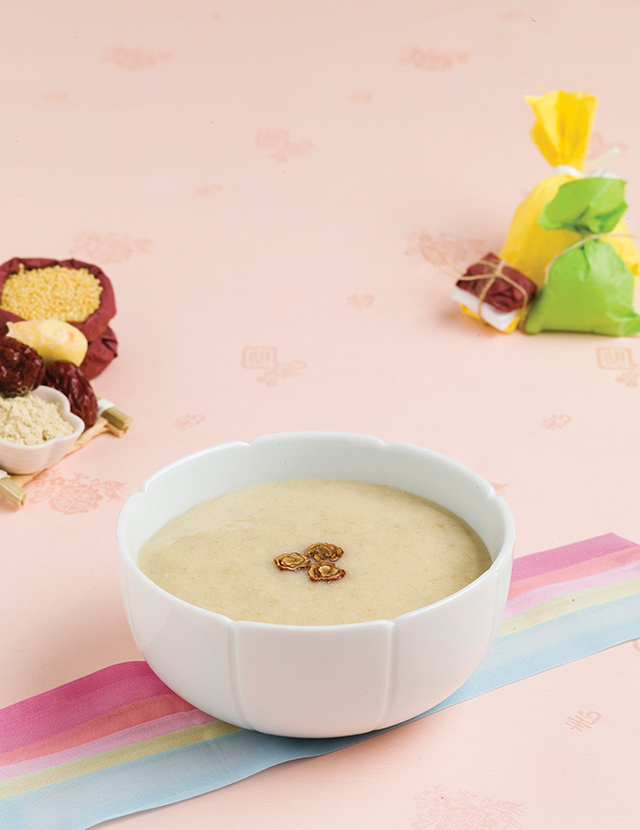 Insam Sokmi Juk is a Ginseng porridge mixed with grind hulled millet. Non-glutinous millet is more nutritions than rice; it is good for digestion and blood circulation.
[Ingredients & Quantity]
1cup non-glutinous millet, 5cups water
20g, ginseng powder, 1tbsp ginger juice
5 jujube
2cups water, 1tsp salt
[Recipe]
1. Wash the non-glutinous millet; soak in water for 2 hours; drain.
2. Peel the ginger; grind (make juice).
3. Grind the non-glutinous millet with water; drain.
4. Boil the non-glutinous millet, ginger juice, jujube at high temperature; stir them at medium temperature for 15 minutes.
5. Add the ginseng powder; boil for 5 minutes; season with salt; boil for 2 minutes.
[Tips]
* Stir the porridge gently so as not to stick it onto the pot
* Sesook is a dialect from Jeolla Province.