Discovering Sake – Film Screening and Tasting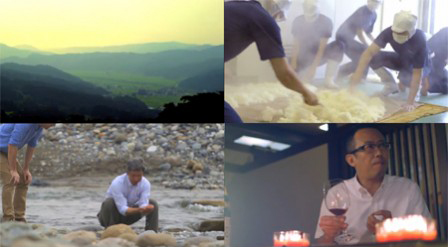 The Sake Samurai Association and the Japan Society cordially invite you to join an evening of sake and film at the beautiful central London headquarters of BLACKROCK, who are generously hosting the event.
The evening includes a screening of Discovering Sake, a documentary film sponsored by the Ministry of Agriculture, Fisheries and Food of Japan, and recently aired on Discovery Channel UK. The film follows Master of Wine, Sam Harrop, as he travels in Japan visiting different sake brewing regions, discovering the secrets of fine sake from those who make and sell it. We are delighted to welcome the film's producer, Jackie Beaumont, who will answer any audience questions.
After the screening, you are invited to taste a sublime selection of the sake featured in the film, flown in from Japan for this special event. You can also sample a range of sake varieties featured in the 2013 International Wine Challenge sake competition including this year's champion sake!
Date: Wednesday 29 January 2014, 6.00 – 8.00pm
Venue: BLACKROCK, 12 Throgmorton Avenue, London EC2N 2DL