Double Bill: Films by Makoto Shinkai (Gateshead, Anime Attacks)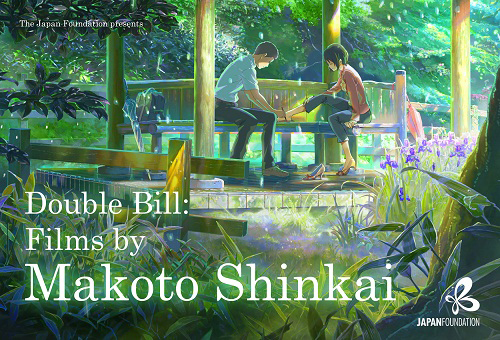 The Japan Foundation, in collaboration with the Gateshead Council, is pleased to present a double bill of films by Makoto Shinkai, one of the most exciting animation filmmakers in Japan today. Often cited as 'the next Miyazaki', Shinkai produces animation films full of stunning scenes and visuals combined with beautiful stories. The programme will include two of Shinkai's films, his early film Voices of a Distant Star and his 2013 production, The Garden of Words.
Voices of a Distant Star (ほしのこえ) Dir. Makoto Shinkai, 2002, 25min, English subtitles
In the year 2046, middle school students and close friends Mikako and Noboru find they will go their separate ways when Mikako is chosen to be a member of the United Nations Space Army. Separated by space, the two keep in touch through e-mail, only to find that the ever-increasing distance between them makes keeping their friendship more difficult.
The Garden of Words (言の葉の庭) Dir. Makoto Shinkai, 2013, 46min, English subtitles
When Takao, a high school student dreaming of becoming a shoemaker, skips school one day in favour of sketching shoes in a rainy garden, he has no idea how much his life will change when he encounters the mysterious Yukino. Older, but perhaps not much wiser, she seems adrift in the world. The two strike up an unusual relationship through chance meetings in the same garden on each rainy day. But the rainy season is coming to a close, leaving many things left unshared between them.
Date: 24 October 2015 from 12.00pm
Venue: Caedmon Hall, Central Library, Prince Consort Road, Gateshead NE8 4LN