Eastern Exchanges: East Asian Craft and Design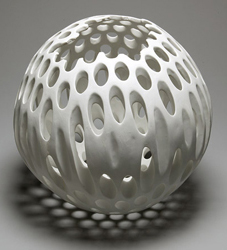 This exhibition will trace the history and future of East Asian craft and design and its global influence in this exhibition inspired by objects from Manchester Art Gallery's collection. The show features over 1,500 years of the rich craft heritage of Japan, China and Korea: ceramics, metalwork, furniture, lacquer, textiles and sculpture, with exhibits ranging from magnificent court treasures, to masterpieces by contemporary makers.
There will be opportunities to see historic works from Manchester's collection which have not been exhibited for over 30 years, including an exquisite early nineteenth century Japanese lacquer norimono (travelling carriage) and hand-chiselled Japanese tsuba (sword guards), which are being conserved especially for this show. Contemporary work includes Fumio Enomoto's 'Weave Stool', commissioned specially from the award-winning designer, plus elegant ceramics by Yasuko Sakurai.
Date: 2 April 2015 – 31 May 2015
Venue: Manchester Art Gallery, Manchester