Ed Bonner (Tenor) with Ryoko Izitsu (piano)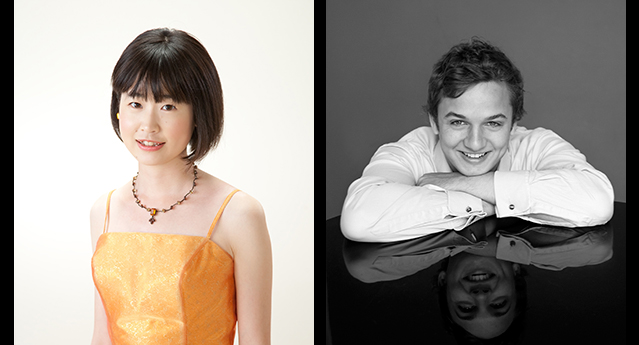 Programme:
Dichterliebe, 'The Poet's Love' (composed 1840), is the best-known song cycle of Robert Schumann (Op. 48). The texts for the 16 songs come from the Lyrisches Intermezzo of Heinrich Heine, composed 1822–1823, published as part of the poet's Das Buch der Lieder. Following the song-cycles of Franz Schubert (Die schöne Müllerin and Winterreise), those of Schumann constitute part of the central core of the genre in musical literature.
Biography:
Ed Bonner studied music at Cambridge, gained a masters at TrinityLaban, and is now studying to be an Alexander Technique teacher in Westminster. Recent performances have included Mozart's Requiem and Handel's Messiah for the Burgate Singers, and he is currently involved in the Opera Holland Park 2013 season. Away from singing, he enjoys cooking, cricket and swimming.
Ryoko Izutsu was born in Kobe, Japan, surrounded by beautiful mountains and sea. She graduated top of her year from Osaka College of Music before falling victim to a repetitive strain injury. However, the injury proved a blessing in disguise when she discovered the Alexander Technique. After studying with Lucas Lorenzi and Junko Kasahara in Kyoto for three years, she completely cured herself, as well as realising the expressive potential that Alexander Technique can give her as a musician. She moved to the UK to study at the Guildhall with Nelly Ben-Or, the recognised master of both Alexander Technique and piano performance and completed her post-graduate course in 2011.
Date: Wed May 17th 2013, 1:10pm
Venue: St. Sepulchre, the Musicians Church, Holborn Viaduct, London EC1A 2DG
Organiser: The Anglo-Japanese Society of Wessex