Eddie Jones: in conversation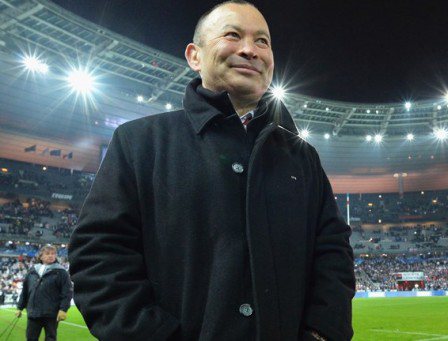 We are delighted to welcome Eddie Jones for a special event in which he will discuss rugby, and his involvement with both the England and Japan national teams, in conversation with Andrew Fraser.
While the 2015 Rugby World Cup was a sobering experience for fans of English rugby, it was widely regarded as the best tournament to date. Japan's monumental last minute win against South Africa in the first round caught the imagination of fans from around the world, setting the tone for a global tournament that lost no momentum even once England were unceremoniously dumped out of their own event.
Eddie Jones was the coach behind Japan's shock victory over South Africa, their first World Cup win in eighteen matches. Having taken on the Japan role in 2012, he took them from second-tier nation to a team capable of beating the best. It was no surprise when the RFU turned to Jones with a view to transforming the fortunes of an England team that has underperformed since dominating the game in the early 2000s.
This informal conversation-style event will allow Japan Society members to hear from Jones about the differences between the sporting cultures in Japan and the UK, in particular with regard to player management, the media, and public expectation. He may well wish to reflect on a Six Nations campaign in which a resurgent England secured a first Grand Slam since 2003. Three tests against Australia in June 2016 will provide the next test for a developing team.
This event also looks forward to the 2019 World Cup in Japan. Significantly, Japan's game against Samoa was watched by a fifth of the Japanese population, making it the biggest national viewing audience in rugby history, allaying fears that the 2019 event would struggle to attract a domestic audience.
Date: Tuesday 3 May 2016, 6.00 for 6.30pm
Venue: Clifford Chance, 10 Upper Bank Street, London E14 5JJ