Ensemble "Hanabi" Concert – Songs of the East and Songs of West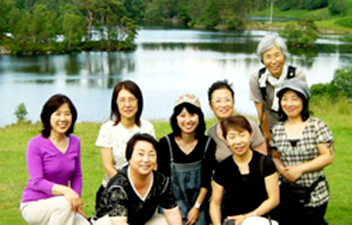 A Japanese women's singing group "Hanabi" is coming from Tokyo once again to St Augustine's Church to give a concert on Sunday, 7th September 2014. Hanabi, led by Mrs Sadako Oshikiri was originally formed by seven ladies for the concert at St Augustine's in 2009. Since then they have been rehearsing regularly in between their own musical and not so musical activities in and around Tokyo.
As their forte is sacred music, Hanabi are bringing church music from Renaissance Europe to modern Japan via 19th century America. As for Japanese songs, traditional folk songs, children's songs and those particularly depicting four seasons of their homeland are neatly included.
Ensemble Hanabi will be joined by a London based female choir, the Green Chorus that started as a small group of Japanese women in Golders Green more than 30 years ago.
The Green Chorus has become a well established women's choir, regularly participating in Japan related events such as Japan festival at Trafalgar Square, various music festivals at Southbank Centre and so on. They will be performing intriguing traditional Japanese folk songs and a modern piece by a young Japanese composer.
Everyone is invited to the after concert chat with singers over neat Japanese plum wine and nibbles which the members of Hanabi are bringing from Japan.
Date: 7 September 2014, 3.00pm (doors open 2.30pm)
Venue: St Augustine's Church, One Tree Hill, Honor Oak Park, London SE23 3LE
E-mail: yoshiko.hampson@tiscali.co.uk
Web: http://www.augustineonetreehill.org.uk/
Organiser: Ensemble "Hanabi" Tokyo