Esperanto in 20th Century Japan: Reimagining Japan's Position on the World Stage – Ian Rapley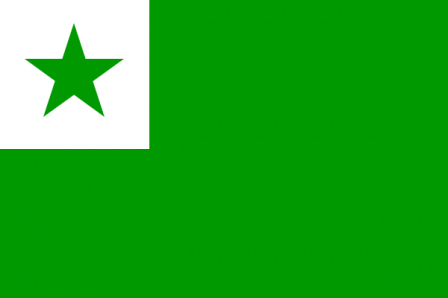 Since the opening of Japan to greater contact with the West in the mid nineteenth century, Japan's relationship with the wider world has been one of its most sustained and dynamic sources of new ideas. The Japanese have engaged internationally in a wide variety of ways and for a broad range of different motives. Despite the breadth of these means and purposes, all have faced a similar dilemma: the question of language. In short, the need to learn a (usually European) language has been a persistent barrier to better and more fruitful connections overseas.
For some, a potential solution to their problems came in the form of the constructed language Esperanto. Intended to facilitate international communication and cooperation, Esperanto was designed to be easy and fast to learn. Japan came to be the home of the largest non-European Esperanto community. Particularly in the 1920s and 1930s, a wide range of Japanese experimented with it: socialists and anarchists; schoolchildren; scientists, engineers and doctors, followers of various religions old and new; foreign visitors to Japan and Japanese abroad. Although peaking in the interwar period, it is a history which spans the twentieth century.
The Esperanto movement was but one part of a wide network of popular efforts: groups, and individuals seeking to reimagine Japan's position on a global scale. By following the broad history of popular, bottom-up attempts to forge connections with worlds beyond Japan's borders, Ian Rapley aims to explore a new dimension of the ways in which ordinary Japanese saw themselves, and the world around them.
Ian Rapley is a lecturer in modern East Asian history at Cardiff University. He graduated in 2014 from the University of Oxford. His research focuses on early twentieth century cultural and intellectual history, especially on popular movements and transnational networks. In the summer of 2015 he is a UK Arts and Humanities Research Council International Placement Scheme fellow at the National Institute for the Humanities in Kyoto.
Date: Monday 16 November 2015, 6.45pm
Venue: The Swedenborg Society, 20-21 Bloomsbury Way, London WC1A 2TH