Everything You Always Wanted to Know About… (Characters and Stories in Japanese Video Games)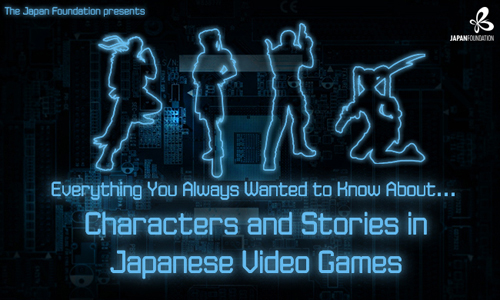 Japanese video games have entertained and enthralled many generations of video gamers. Across a variety of different genres, many of the popular games from Japan feature engaging and interactive stories with characters in fictional worlds, and whose personalities, appearances and traits have been meticulously designed in order to boost their appeal.
For this special talk, the Japan Foundation has invited Tomohiro Sasaki, an expert in video game planning and scenario writing, as well as a theatre director, to introduce the world of characters and stories in Japanese video games with a special focus on RPGs (role-playing games). Drawing examples from well-known titles such as Street Fighter, Final Fantasy and Dragon Quest, Sasaki will explore the approaches to the creation of characters in video games, as well as the concepts behind telling stories.
Together with Iain Simons, Director of GameCity, Sasaki will also discuss the various issues related to characters and storytelling in video games in Japan.
This event will provide a 'hands-on' insight into the creation of Japanese video games characters, which you may not have known before!
Date: 13 February 2014 from 6.30pm
Venue: The Japan Foundation, London