Excavating cultural heritage: the archaeological implications of the Great East Japan disaster three years on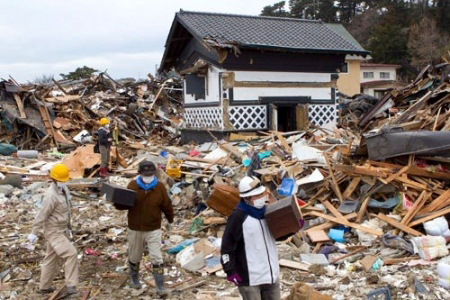 As well as the terrible human cost, the earthquake and tsunami that devastated the Pacific coast of northern Honshu in March 2011 had a major impact on cultural heritage.
In the first instance a number of museums, stores and other facilities were directly damaged, and great quantities of heritage materials, both public and personal, were lost. This initial impact was to an extent mitigated by a programme of 'cultural heritage rescue'. A second impact has been on buried archaeological sites and the important remains they contain in advance of the redevelopment of the region.
The background to archaeological activities in the region in the light of the disaster was introduced in a special section in the journal Antiquity in 2013, and in Current World Archaeology in autumn 2011.
This seminar will examine the ongoing implications of the redevelopment of the region, and the significance now attached to buried archaeological remains in re-affirming battered community identities.
Contributors:
Yoshio Kikuchi is Professor of Archaeology at Fukushima University
Katsuyuki Okamura works at the Osaka City Cultural Properties Association.
Yoshio Negita is Chief Archaeologist at the Agency for Cultural Affairs of the Government of Japan.
Simon Kaner is Head of the Centre for Archaeology and Heritage at the Sainsbury Institute for the Study of Japanese Arts and Cultures, and Director of the Centre for Japanese Studies at the University of East Anglia, Norwich.
Date: 19 September 2014, 6.00pm
Venue: Daiwa Foundation Japan House, 13 – 14 Cornwall Terrace, London NW1 4QP
Tel: 020 7486 4348
Email: office@dajf.org.uk
Web: http://www.dajf.org.uk
Organiser: The Daiwa Anglo-Japanese Foundation