Existing City/New Resource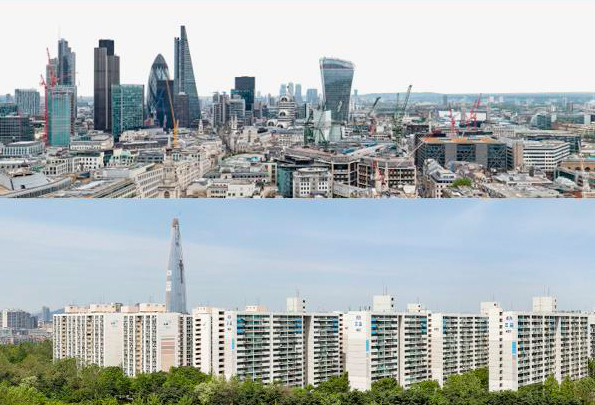 The Korean Cultural Centre UK (KCCUK) is proud to present an exhibition entitled Existing City/ New Resource from 20 June – 16 July 2016 at the KCCUK. The pop-up version of this exhibition, which accompanied the seminar Architecture and the Evolving "Commons"– London and Seoul 2 June in partnership with the London Festival of Architecture and the forthcoming inaugural Seoul Biennale of Architecture and Urbanism 2017, SH Corpora on, and the Bri sh Council, will now expand into a full scale exhibition.
Curated by John Hong, the work focuses on the fine grain social, cultural, and spa al qualifies of Seoul – and how the city's dynamic mix is a rich eco-system that cultivates urban transformation. Specifically these transformations are taking the form of 'urban recycling,' where the existing city becomes a new resource for new forms of living. But even as recycling has become a common household phrase, as a society we have only begun to grapple with the concept when applied to the city itself. Terms such as 'adaptive reuse' merely point towards a compromised t of program to an existing building even though the very concept of recycling with its more advanced subsets of 'upcycling' and 'pre- cycling' are fertile territory for rethinking our cities.
The key difference between recycling materials as opposed to urban fabric lies within the no on of space: In essence, recycling when applied to the city is not about materials but about space. Where the stuff of our everyday life form discrete objects, the existing city is a palimpsest of practices and networks framed by the material itself. In this way, cities such as Seoul have become important testing grounds to demonstrate alternatives to urban erasure. Therefore, the central question that this exhibition poses is: Can our rapidly changing society find a reciprocal host within the diversity of existing urban fabrics so that both city and culture undergo a positive transformation?
Date: 20 June – 16 July 2016
Venue: Korean Cultural Centre UK, Grand Buildings, 1–3 Strand, London WC2N 5BW