Experience Japan Exhibition 2018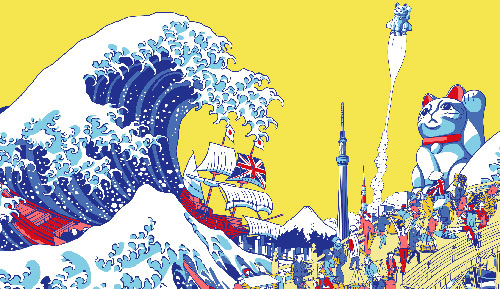 Experience Japan Exhibition will be back in London this November for the 8th year, bringing information on the growing range of exciting study and research opportunities in Japan.
The event, hosted by Keio University and co-hosted by the British Council, allows participants to meet representatives of Japanese Universities and receive information on the various study programmes. There will also be a chance to find out about various scholarships and funding opportunities offered to international students and how to take advantage of them. There will also be guest speakers to give an insight into basic life in Japan, talk about their personal experiences of studying/researching in Japan and showcase Japanese innovation. The hugely popular JET Programme with also have a guest speaker talking about the scheme.
Throughout the day the Japan Foundation will be introducing our support programmes and language resources for Japanese Studies and Japanese Language Learning at our information stand. The Japan Foundation's own Fujimitsu-Sensei will be giving a guest talk "Insights into Japanese Culture through Language". So, please come by and visit us for any language learning or Japanese studies advice.
Date: 17 November 2018 from 12.00pm
Venue: The Royal Society, 6-9 Carlton House Terrace, St James's, London, SW1Y 5AG