Family Firms as Institutions: Cultural reproduction and status maintenance among multicentenary shinise in Kyoto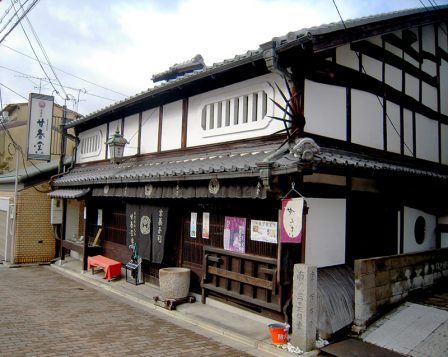 Shinise are firms that have survived for more than a century (often for three or four), have retained ownership within the family, and focus on traditional line of business such as sake brewing, confectionery, temple ornaments or textiles. In Japan, Kyoto is the city with the highest proportion of century-old firms which maintain a high social status in the community. While similar firms are also located in other prefectures, the prominent standing that shinise possess in the community of Kyoto confers upon them (and the owning families) distinctive social and economic benefits.
In this lecture, we will explore the socio-cultural processes that shape and allow the maintenance of the high social status of shinise in Kyoto. Our analysis will unlock the ongoing interactions through which the social order is re-enacted and reproduced, ascribing shinise a distinct social standing in exchange for their continued commitment to practices and structures that help the community preserve its cultural integrity and collective identity. By doing so, we will trace a connection between status maintenance and the expressive function that a category of firms performs within a community. At the same time, we will reveal a dark side of high status, by showing how their commitments lock shinise in a position of 'benign entrapment' that may impose sacrifices on family members and severe limitations to their personal freedom.
Date: Monday 17 June 2019, 6.45pm
Venue: The Swedenborg Society, 20-21 Bloomsbury Way, London WC1A 2TH