Field studies : Cours de poètique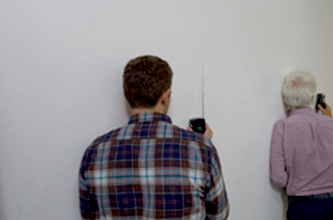 Field Studies is a four-day masterclass led by acclaimed international artists and composers–this year including Japanese musicians Akio Suzuki and Aki Onda – complemented by a programme of workshops, evening lectures, screenings and performances. First taught in 2010 and originally conceived as a field-recording course exploring sound in the context of architecture and the city, Field Studiesattracts students from many different backgrounds due to the course's eccentric curriculum and the people who teach it.
Field Studies is an opportunity to learn how sound can be recorded; how hearing affects the way we perceive places and space; and how 'sound' can operate as a paradigm and starting point in creative practice and discourse. At the same time, the question of sound tends to move to the periphery as the course develops, in favour of other questions that may be about music, notation and choreography; recording and observation; public space, citizenship, or simple acts such as cooking and eating together. Adopted from a short essay by Paul Valéry that represents the value of distraction and practice over theory, this year's subtitle pays hommage to the most interesting of these: how can a group of strangers, within a matter of a few days and often entirely without programme, form an 'ensemble' and develop something like a performance based on a common sense of purpose?
Field Studies is organised by Musarc, a research and teaching programme led by Joseph Kohlmaier at The Cass Faculty of Art, Architecture and Design, London Metropolitan University. Musarc explores performance and composition in relation to the creative process; investigates listening in the context of architecture and the city; and has at its heart one of London's most progressive amateur choirs.
Fee: £350 / £290 students
Date: 14 – 17 April 2014
Venue: The Sir John Cass Faculty of Art, Architecture and Design, London Metropolitan University, Central House, 59-63 Whitechapel High Street, London E1 7PF
Email: j.kohlmaier@musarc.org
Tel: 07989566436
Web: http://field-studies.org
Organiser: Musarc