Film screening and discussion: Samurai Warrior Queens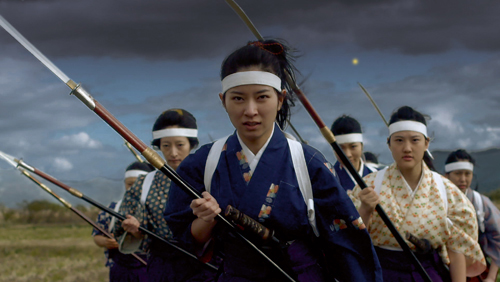 The Japan Foundation presents a special film screening of Samurai Warrior Queens followed by a Q&A featuring Urban Canyons Executive Producer, Sebastian Peiter.
The legends of the Samurai appear to be an all-male affair; but contrary to popular belief, Samurai women stood their ground in countless battles and castle sieges. Academic research from battlefield excavations in Japan confirms that almost 30% of uncovered fighters were female; proving the existence of the Samurai warrior women, whose dedication and suffering remains one of the world's great untold stories.
This film screening will tell the story of heroic female Samurai Takeko Nakano and her fight for her clans' independence in the final battle marking the end of the Samurai era. Through interviews, dramatic re-enactments, CG animation, original costumers and historical locations, the film will bring Takeko's amazing story of courage, tragedy and endurance back to life.
Directed by John Wate, 2015, 52min
Date: 21 November 2015 from 2.00pm
Venue: Courthouse Hotel, 19-21 Great Marlborough Street, London, W1F 7HL