Film Screening: August Shadows- Reflections on Hiroshima and Nagasaki
Kirk Palmer's practice is located somewhere between the still and the moving image. Landscape and sense of place can be seen as broad themes, as can the existential nature of our relationship with the world.
Between 2005 and the present he made August Shadows, a trilogy of moving image works – Murmur (2006), Hiroshima (2007) and War's End: An Island Of Remembrance (2012) – along with various photographic works. Centred upon Hiroshima, Nagasaki and Yakushima these works collectively examine how historical events manifest in the present-day physical substance of place, where the pall of the atomic bombings are a latent and unifying presence.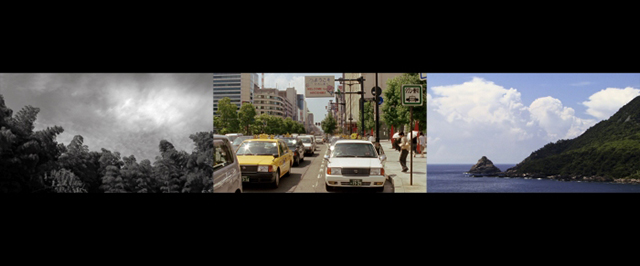 Palmer's works avoid didacticism in favour of nuance; they are free from gratuitous imagery of war and its after-effects. Each work is a response to his own personal experiences of these places and landscapes, supported by archival research and the recollections and testimonies of survivors and their families.
These events are irresolvable, unfathomable, beyond comprehension; but it is exactly because of these things that Palmer has pursued over a nine year period the awful legacies of nuclear war and its ongoing effects.¬ All his work on the subject of the atomic bombings can be understood as an attempt to 'reach' that particular place and time because as the survivors grow more elderly and frail it is ever more pressing that we do not forget.
Date: 8 July 2014
Event time: 6:00 – 7:00pm
Drinks reception: 7:00pm – 8:00pm
Venue: 13/14 Cornwall Terrace, Outer Circle, London NW1 4QP
Organised by: The Daiwa Anglo-Japanese Foundation