Film Screening: My Atomic Aunt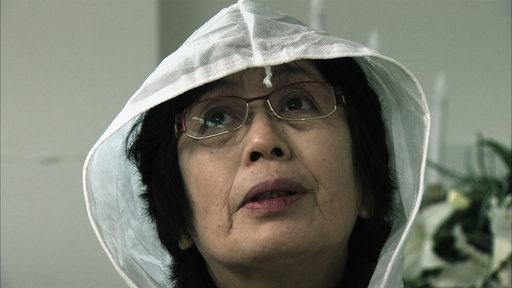 Once avid supporters of the local nuclear plant and its managers, Aunt Kuniko and her community are on the verge of being permanently excluded from their homes in the aftermath of the nuclear catastrophe.
Director Kyoko Miyake, having lived outside of Japan for more than a decade, feels compelled to revisit Fukushima. She wants to find out the fate of her family's home-town Namie, which with its golden beaches and friendly neighbours used to be her childhood idyll.
Today, Namie is a shadow of its former self having been completely destroyed by the tsunami and, because of the threat of radiation from the nearby power plant, might never be rebuilt.
Following her aunt Kuniko, Miyake begins to question her nostalgic childhood memories and in so doing understand the harsh economic realities and sacrifices that her Aunt and the people of Namie had to make in order to survive.
Why aren't the people who have 'sacrificed' and been through so much angrier at the officials? Are the western media right in depicting Japanese as being too obedient, or is there another explanation? The film unearths uncomfortable revelations from the past that prevents things from being so clear-cut. At the same time, aunt Kuniko slowly begins to change her attitude towards the state and its system – never losing her optimism and her positive outlook for long, but instead gaining a healthy scepticism for everything she's being told.
Date: 20 November 2014, 6.30 – 8.00pm
Venue: Daiwa Foundation Japan House, 13 – 14 Cornwall Terrace, London NW1 4QP
Tel: 020 7486 4348
Email: office@dajf.org.uk
Web: http://www.dajf.org.uk
Organiser: The Daiwa Anglo-Japanese Foundation