Filmmaker Talk: Aya Hanabusa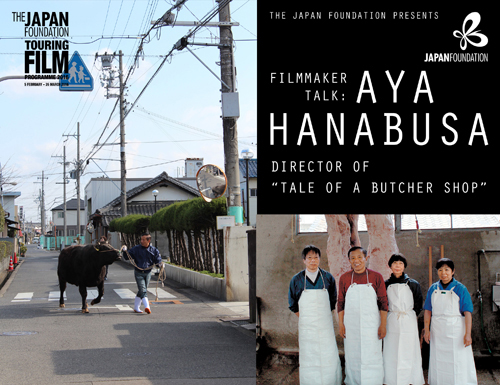 Aya Hanabusa is an award-wining documentary filmmaker and director of Tale of a Butcher Shop, featured in this year's Japan Foundation Touring Film Programme. Hanabusa's touching portrait of a family running a small butcher shop in Kaizuka City (outside Osaka) is a film which began being screened in an independent theatre in Tokyo and whose popularity grew through word-of-mouth. The documentary has now been seen by over 80,000 people worldwide.
Following the film's UK premiere earlier in February, Hanabusa will join us for a special talk to discuss her filmmaking style and the theme of Tale of a Butcher Shop. For those who were able to see the film at ICA and even those who haven't, it will be a great opportunity to hear about documentary filmmaking in Japan as well as Japan's indigenous culture which is explored in the film directly from the filmmaker herself.
Date: 20 March 2016 from 2.30pm
Venue: ICA (Institute of Contemporary Arts), Studio, The Mall, London SW1Y 5AH