Filmmaker Talk: Naotaro Endo, director of Tsukiji Wonderland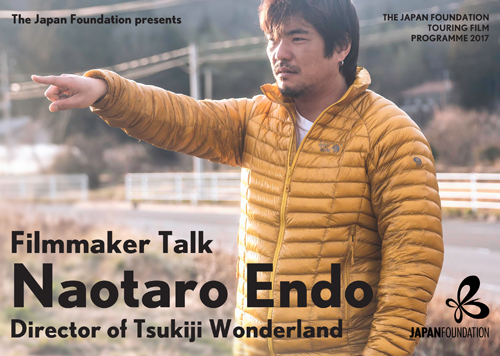 Naotaro Endo is a Japan-based filmmaker and director of Tsukiji Wonderland, a documentary featured in this year's Japan Foundation Touring Film Programme. Following the film's sell-out screening at the ICA in early February 2017, Endo will join us for a special talk to discuss his filmmaking style and the themes explored in Tsukiji Wonderland.
For those who were able to see the film at ICA and even those who have not, it will be a great opportunity to hear about documentary filmmaking in Japan as well as more about Tsukiji, the world's largest fish market that is currently facing closure — the topic which inspired this remarkable film.
Endo began shooting at Tsukiji in spring 2014 when speculation of the market's closure began. Shot over the course of an entire year, Endo captures the extraordinary operations of this iconic fish market. Although the future of Tsukiji still hangs in the balance, Endo has ensured that its legacy will never be forgotten.
Date: 17 March 2017 from 6.30pm
Venue: Screening Room 1, The Soho Hotel, 4 Richard Mews, London W1D 3DH