Films at the Embassy of Japan: Bloom in the Moonlight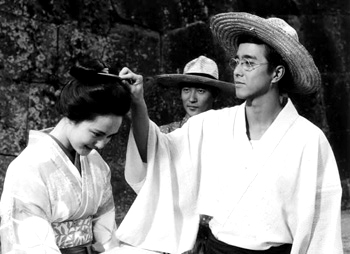 Set in the Meiji era, the late 19th century, a film about the life of Rentaro Taki, who lived during the early stages of the development of Western music in Japan. Best known for the songs 'Kojo no tsuki' and 'Hana', he is one of the most prominent composers in Japan.
A talented young pianist, Rentaro seems set for a great career in music. He is chosen as a scholarship student to go and study in Germany. There he develops a relationship with another pianist, Yuki, all the while keeping his illness secret from her.
Date: 28 March 2012
Venue: The Embassy of Japan in the UK, 101 – 104 Piccadilly, London W1J 7JT
Web: http://www.uk.emb-japan.go.jp/en/event/films/films_booking.html
Organiser: The Embassy of Japan in the UK