Films at the Embassy of Japan: HINOKIO ヒノキオ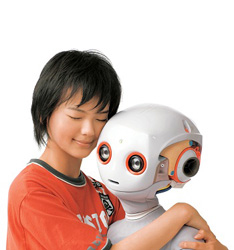 Satoru has cut himself off from the world since his mother died in an accident. He refuses any human contact and has shut himself in his room, only coming out to get food that his father leaves for him on the table. His father, a scientist who helps to design robots, gives Satoru a remote controlled robot. In some ways, Satoru is inside the robot as an inner 'emotional feedback' system sends sensations back to him. Using a specially designed device, the robot goes to school in Satoru's place.
The children at the school are fascinated by the robot and nickname it Hinokio. Satoru gradually learns how to communicate with people again through Hinokio. One day, however, Satoru rebels against his father and throws Hinokio onto the railway tracks at a level crossing as a train approaches. The trauma that Hinokio experiences is transferred to Satoru and leaves him hospitalised in a coma.
Free admission. Prior registration essential.
Date: 28 April 2015, 6.30pm
Venue: The Embassy of Japan in the UK, 101 – 104 Piccadilly, London W1J 7JT
Web: http://www.uk.emb-japan.go.jp/en/event/films/films_booking.html
Organiser: The Embassy of Japan in the UK