Films at the Embassy of Japan: I Wish 奇跡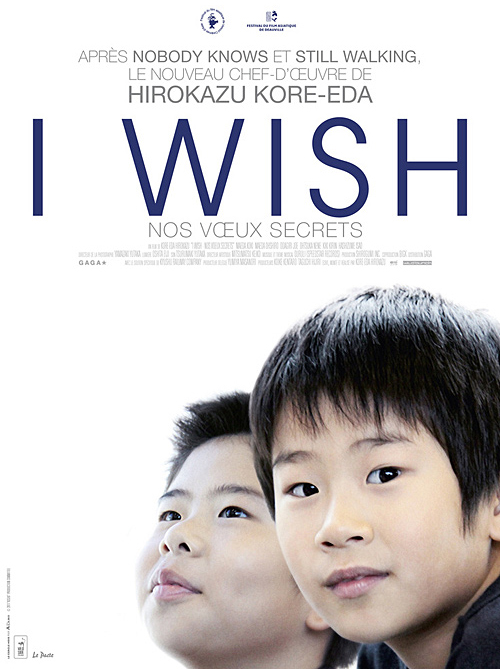 As part of our exhibition on railways to mark the 150th anniversary of the arrival of the Choshu Five in the UK taking place at the Embassy of Japan this autumn, we will have a special screening of this film, a story focused on the Kyushu bullet train (Kyushu Shinkansen), which started operations in the spring of 2011.
Koichi and Ryunosuke are living separately in Kagoshima and Fukuoka, cities in Kyushu, after their parents get divorced. One day, Koichi hears talk that when the first trains on the opening day of the Kyushu Shinkansen pass each other between Kagoshima and Fukuoka, a miracle may happen, making one's wish come true. The brothers start working on a fanciful plan, hoping for a miracle – that of their whole family living together again.
Director Hirokazu Koreeda will be visiting London this October and speaking about his career to an audience at the BFI (British Film Institute) on the evening of 12 October. His latest film "Like Father, Like Son", which won the Jury Prize at Cannes earlier this year, will feature in the Official Competition for the Best Film Award at this year's London Film Festival.
Date: 21 October 2013, 6.30pm
Venue: The Embassy of Japan in the UK, 101 – 104 Piccadilly, London W1J 7JT
Web: http://www.uk.emb-japan.go.jp/en/event/films/films_booking.html
Organiser: The Embassy of Japan in the UK