Films at the Embassy of Japan: Kikujiro 菊次郎の夏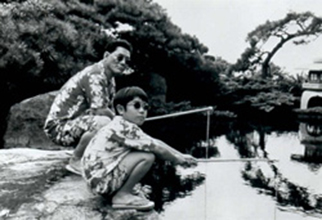 It's the summer holidays! But Masao, living with his grandmother, has nothing to look forward to. His friends have all gone away on family trips and even the football club is closed for the summer break. The only task Masao has is to write in his picture diary. He decides to go on an adventure to seek his mother, whom he has never seen. Packing his picture diary and homework in his knapsack and with his monthly allowance in hand, Masao leaves home. However, Kikujiro, who has never had a serious job in his life and just loafs around all the time, ends up accompanying him on the odyssey. Their hit-or-miss adventure starts.
The director plays out this delightful story with his unusual creative technique, which made "Kikujiro" one of the best loved films at the 1999 Cannes Film Festival.
Date: 28 May 2014, 6.30pm
Venue: The Embassy of Japan in the UK, 101 – 104 Piccadilly, London W1J 7JT
Web: http://www.uk.emb-japan.go.jp/en/event/films/films_booking.html
Organiser: The Embassy of Japan in the UK