Films at the Embassy of Japan: Rashomon 羅生門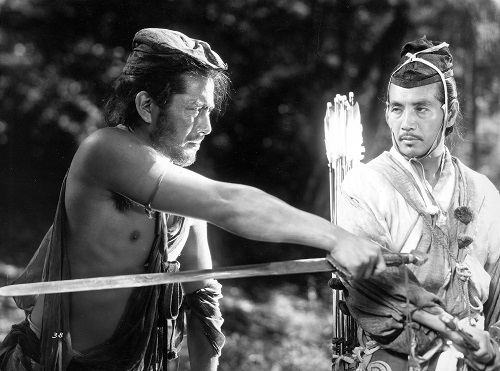 Wednesday 18 March 2020
Open 18:00 / Film starts at 18:30 / No admittance after 19:00
Embassy of Japan 101-104 Piccadilly London W1J 7JT
Directed by Akira Kurosawa / 1950 / 88 min
(Japanese language with English subtitles)
The film is set in the Heian Period, when Kyoto was the capital city of Japan. Three men are taking shelter from the rain under the Rashomon, one of the entrance gates to Kyoto. Two of them, a priest and a woodcutter, are on the way back from testifying at a trial regarding the death of a samurai, and start telling the third man an odd story about the murder, uncovered deep in the mountains. They recount how four witnesses, a bandit, the deceased samurai speaking through a medium, his wife and the woodcutter himself, were summoned for the trial, where they gave their respective versions of what had happened.
The director, Akira Kurosawa, depicts on the screen some of the odious aspects of human nature such as egoism and self-interest. The film, released in 1950, won several international awards, including at the Venice Film Festival in 1951 and the Academy Awards in 1952, and served as an excellent springboard for Japanese films to achieve international prominence.
This film contains some scenes of a violent or sexual nature.
Click here to book your free seat.