Films at the Embassy of Japan: STATION 「駅」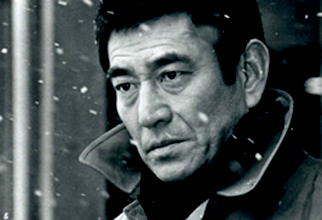 A film in three parts, full of lyricism, love and hate, encounter and separation, which focuses on a station as a place where people gather and take their leave..
-1968- An Olympic sharpshooter, detective Eiji Mikami, sees off his ex-wife at a snowy station in Hokkaido. His job and shooting practice have kept him away from home, which resulted in their divorce. Later, his shooting coach is shot on the road by a cop-killer known as Criminal 22.
-1976- Eiji follows a series of murders. Suzuko, a pretty waitress, feigns ignorance and sets up a false alibi for her brother, Goro. Her boyfriend deliberately tells her that he would like to see Goro before he marries her. She hesitantly takes him to a station, knowing the police are doing a stakeout.
-1979- On his way home in Ofuyu, Eiji sees a lonely restaurant proprietress, Kiriko. They quickly fall in love. However, he finds a man watching her in a crowd at a shrine. When he returns to her town, he receives an anonymous tip about Criminal 22 and rushes to her apartment.
Date: 26 February 2015, 6.30pm
Venue: The Embassy of Japan in the UK, 101 – 104 Piccadilly, London W1J 7JT
Web: http://www.uk.emb-japan.go.jp/en/event/films/films_booking.html
Organiser: The Embassy of Japan in the UK