Films at the Embassy of Japan: The Story of Jiro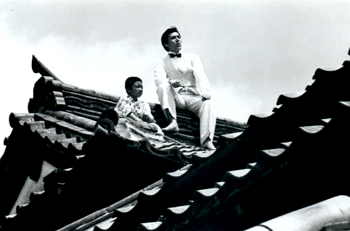 Reared by a kind woman, Ohama, away from his sick mother, Jiro leads a poor but happy life playing with Ohama's children. At six, Jiro reluctantly returns to live with his own family, and is forced to observe the family's traditional lifestyle. He misses Ohama and the carefree life he enjoyed with her children. His mother blames Ohama for Jiro's lack of self-control.
This film is a remade version of one based on a novel written by the educator Kojin Shimomura and published in 1941. The tale depicts the character building of a boy named Jiro, who passes his boyhood influenced by circumstances such as the decline of his wealthy family and the constant turbulence of the early Showa period.
Date: 26 September 2012
Venue: The Embassy of Japan in the UK, 101 – 104 Piccadilly, London W1J 7JT
Web: http://www.uk.emb-japan.go.jp/en/event/films/films_booking.html
Organiser: The Embassy of Japan in the UK