Financial Technology – The Present and the Future of Virtual Currencies. Do they herald a new era?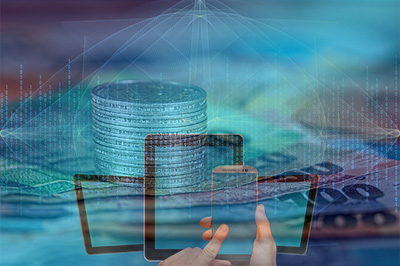 We increasingly hear references to 'FinTech' in our everyday. No longer solely a topic of interest to the financial or computing media, it is frequently the subject of lifestyle and news stories. Through a series of linked seminars, the Japan Society is celebrating this new phase in the UK-Japan relationship, which sees many Japanese individuals and companies active within London's technology hubs.
For this our fourth seminar, we are delighted to welcome Dr Robert Learney and Mr Yuichiro Kawasaki, to introduce this important topic. Dr Learney was formerly Associate Director of the Imperial College Centre for Cryptocurrency Research and now leads the Blockchain work at the Digital Catapult in London. Rob will discuss the current status of digital currencies and their future potential. Yuichiro Kawasaki is head of Global Innovation Team for EMEA region at Mitsubishi UFJ Financial Group (MUFG) and will introduce MUFG's showcase model of digital currency in Japan.
Virtual currencies have attracted considerable attention in recent years, with bitcoin being the most familiar. What lies behind this is the increasing use of virtual currencies in a wide range of situations and services, including their acceptance by big companies in commercial transactions and their use by individuals for speculation purposes.
It is in fact only relatively recently that the merits of bitcoin as a currency for making payments have begun to be recognised. Originally developed as a currency for professional investors, the stability of bitcoin as an object of speculation has meant that it is highly valued. Moreover, with major coffee chains and family restaurants accepting payment in bitcoin, the perception that it is a currency which can also be used for shopping has gained traction. Although a transaction fee applies when using bitcoin for payment services, this fee is much lower than that for similar payments by credit card, which has further encouraged the increased use of bitcoin in commercial transactions.
Date: Wednesday 1 November 2017 6.30pm
Venue: Mitsubishi Corporation International (Europe) Plc, Mid City Place, 71 High Holborn, London WC1V 6BA