Found in Translation: An Architectural Exchange Between Glasgow, Berlin and Japan – Neil Jackson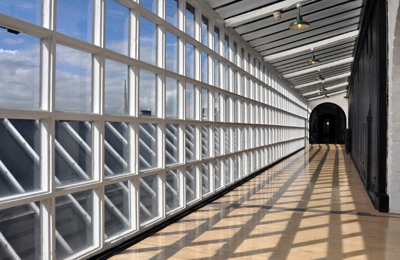 In 1866, Yamao Yōzō, one of the Chōshū Five, came to work and study in Glasgow and there began a relationship between that great port city and Japan which developed to such an extent that, by the end of the century, there were more Japanese living in Glasgow than in any other British city outside London.
The effect of Japanese culture upon the artists and architects of Glasgow was soon apparent, from the paintings of the Glasgow Boys to the graphic design and architecture of Charles Rennie Mackintosh. Although Mackintosh, unlike the Glasgow Boys, never visited Japan, there is a presence in his work which extends far beyond the Japonisme of late nineteenth-century fashion. The connection to Japan, which made this possible, came through his close friendship with the German architect and writer, Hermann Muthesius. This illustrated lecture argues that it was Muthesius's first-hand knowledge of Japan, as well as Glasgow's Japanese zeitgeist, which allowed Mackintosh's most famous building, the Glasgow School of Art (pictured), to assume such an idiosyncratic yet, at the same time, recognisably Japanese appearance.
Neil Jackson is an architect and architectural historian and holds the Charles Reilly Chair in Architecture at the University of Liverpool. He is also a Professorial Research Associate in the Japanese Research Centre at SOAS (the School of African and Oriental Studies), University of London. Previously the Hoffman Wood Professor of Architectural Engineering at the University of Leeds (2000-2005) he has also taught architecture at the University of Nottingham (1990-2000) and at the California State Polytechnic University at Pomona, California (1985-1990). In 2009-11 he held a Major Research Fellowship from the Leverhulme Trust to work on his current book, Japan and the West: An Architectural Dialogue, and in 2013 returned to California as a Guest Scholar at the Getty Conservation Institute. He has published books on contemporary architecture (The Modern Steel House, 1996), California Architecture (Craig Ellwood, 2002; Pierre Koenig, 2007), Victorian architecture (Nineteenth-century Bath, Architects and Architecture, 1991; Saltaire: The Making of a Modern Town, 2010) and Arts and Crafts architecture (F W Troup, 1985). He has received research awards from, amongst others, the Arts and Humanities Research Council of the UK, the British Academy, the Graham Foundation, the Royal Institute of British Architects, the Japan Foundation Endowment Committee and the Society of Antiquaries of London, and was awarded the Sir Banister Fletcher Prize (2003) for his book on Craig Ellwood and the SAHGB (Society of Architectural Historians of Great Britain) Hawksmoor Essay Medal (1983) for his work on F W Troup. He has previously sat on the executive committees of the SAHGB (to which he has recently returned), the Victorian Society, DoCoMoMo UK and the Twentieth Century Society, as well as the Post-war Listed Buildings Steering Group at English Heritage.
Date: Monday 20 January 2014, 6.45pm
Venue: The Swedenborg Society, 20-21 Bloomsbury Way (Hall entrance on Barter St), London WC1A 2TH