Found in Translation: Mackintosh, Muthesius and Japan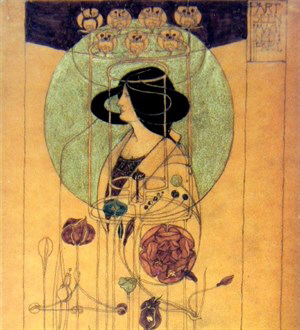 Following US Commodore Matthew Perry's gunboat diplomacy of 1853-54, the closed country of Japan opened up to the Western world. For the Japanese it was a method of survival; for the West it was an enlightenment possibly unequalled since the Renaissance. And its influence continues to colour our attitudes towards architecture and design today.
While Tiffany & Co. in New York, Frank Lloyd Wright in Chicago and Greene & Greene in Pasadena incorporated Japonisme in their decorative art and architecture, in Glasgow it was Charles Rennie Mackintosh who responded most immediately to the influence of Japan. Although Mackintosh never travelled to Japan, he was influenced both by the noticeable Japanese presence in that port city and by his close friendship with the German architect and writer, Hermann Muthesius. Muthesius had lived in Japan and this presentation argues that it was his specific knowledge of Japan, as well as Glasgow's Japanese zeitgeist which allowed Mackintosh's most famous building, the Glasgow School of Art, to assume such an idiosyncratic yet, at the same time, recognisably Japanese appearance.
Date: 28 October 2014, 13.00 to 14.00
Venue: Society of Antiquaries of London, Burlington House, Piccadilly, London W1J 0BE
Email: admin@sal.org.uk
Tel: 020 7479 7080
Web: http://www.sal.org.uk
Organiser: Society of Antiquaries of London