Free Concert for Japan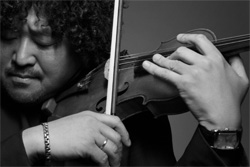 Free Concert for Japan will be held in St John's Church, Waterloo, 73 Waterloo Road, London SE1 8UD (nearest station, Waterloo). Retiring collection for the Ashinaga Foundation's Tohoku Rainbow House.
Performances by violinist Taro Hakase who will be joined by Akiko Ono (violin) and Maciej Janas (piano).
Date: 11 March 2014
Venue: St John's Church Waterloo, 73 Waterloo Road, London SE1 8UD
E-mail: sue@fci-london.com
Web: www.tarohakase.com
Organiser: Taro Hakase