From Up Here The Musical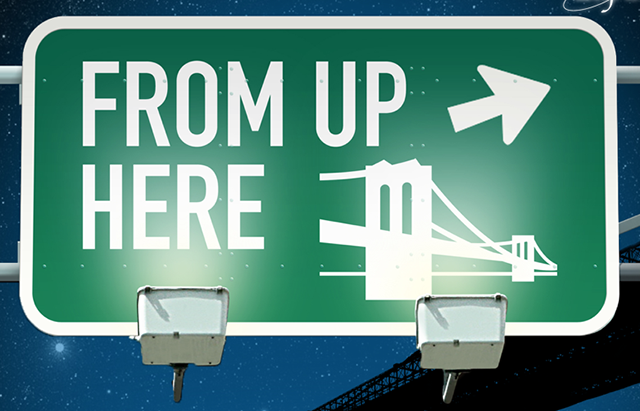 From Up Here is a simple and beautiful musical by Aaron Lee Lambert, was originally produced by Perfect Pitch at South Hill Park in Bracknell in June 2012. It explores time, change and the choices that shape the lives of five very different people whose paths cross in the most unlikely of ways, asking us the question: what makes life worth living? Through a score of vibrant and memorable songs, you will find your own story among their experiences.
Théatre Lapis premiered on the New York stage last spring with its production of the musical Ordinary Days. Our aim at Théatre Lapis is to question traditional boundaries including those that exist between musical and straight plays, between western and eastern cultures, and to seek other frontiers. Théatre Lapis is delighted to stage a new production of From Up Here as our London premiere.
The core production members of From Up Here are the Art practitioners from Japan. The director, the producer, the designer, the costume supervisors and the assistant producer are studying/working for spreading their work field more worldwide. And From Up Here is lisenced by Perfect Pitch Musicals which is the leading company of UK's new musicals. This project is the Japan –UK cultural collaborative work and also very international. Because other production members are from different countries like Norway, Greece and UK etc.
Admission: £14/£11(concession)
Date: 3 – 7 September 2013
Venue: Tristan Bates Theatre, 1A Tower St City of London, WC2H 9NP
Email: fromuphere.lapis@gmail.com
Web: http://theatrelapis.org/
Organiser: Théatre Lapis