Fujiko Nakaya Artist Talk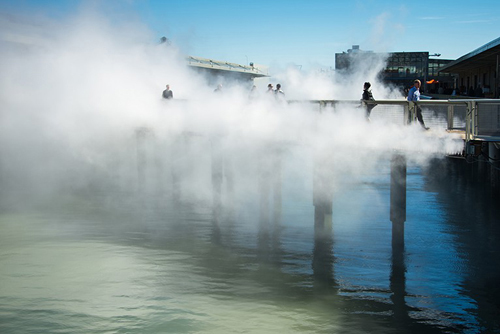 Artist Fujiko Nakaya is a pioneer of installation and video art in Japan. In 1970 she created the world's first fog sculpture at the Pepsi Pavilion, Expo' 70 in Osaka. A member of Experiments in Art and Technology (E.A.T.), she opened Japan's first video art gallery in Tokyo in 1980 and has collaborated with renowned artists including Robert Rauschenberg, Trisha Brown and Bill Viola.
This talk is a unique opportunity to learn about Ms Nakaya's practice and influential explorations of nature and technology throughout her forty year career, coinciding with Fujiko Nakaya's Fog Bridge installation presented by In Between Time running from 13 to 23 February 2015 in Bristol.
Date: 17 February 2015 from 6.30pm
Venue: Starr Auditorium, Tate Modern, London