Geisha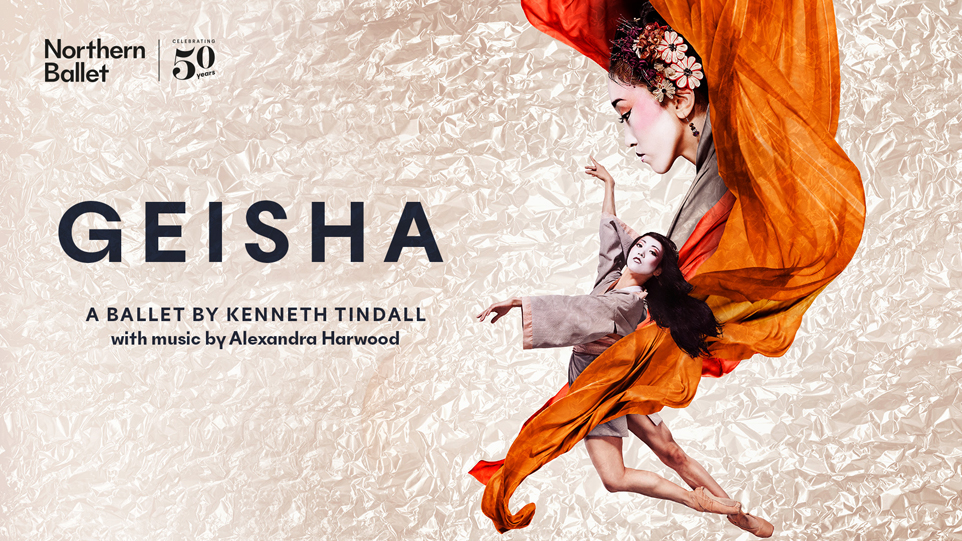 Northern Ballet's new production for 2020 is Geisha, a ballet by Kenneth Tindall with music by Alexandra Harwood.

For geisha, beauty and honour is everything.

Two young women, bound by vows of friendship, find themselves in the midst of a collision between East and West. As their lives are torn painfully apart, a promise from beyond the grave offers the only chance for redemption.

Brought vividly to life by the creator of Northern Ballet's Casanova and based on remarkable true events, unravel the mysteries of Geisha.

Age guidance 12+
About Northern Ballet
Northern Ballet is one of the UK's leading ballet companies and the widest touring ballet company in the UK. Bold and innovative in its approach, Northern Ballet is prolific at creating new full-length work with a unique blend of strong classical technique and world-class storytelling. Northern Ballet's repertoire embraces popular culture and takes inspiration from literature, legend, opera and the classics, pushing the boundaries of what stories can be told through dance.
A champion for the cultural exports of the North, Leeds-based Northern Ballet is dedicated to bringing world-class story ballets to as many people and places as possible, under the leadership of Artistic Director David Nixon OBE. Northern Ballet performs a combination of its full-length ballets and specially created ballets for children at more than 40 venues annually.
Leeds Grand Theatre
14 – 21 March 2020

Sheffield Lyceum Theatre
24 – 28 March 2020
London Sadler's Wells
21 – 25 April 2020
Edinburgh Festival Theatre
6 – 9 May 2020
Cardiff New Theatre
12 – 16 May 2020
Details/booking here.