Gekiga: Alternative Manga from Japan Exhibition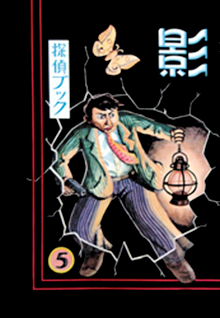 Over the last twenty-five years, manga and anime have been one of Japan's greatest cultural exports, attracting fans and followers around the world. One significant and sometimes overlooked chapter in the history of how manga conquered the world is revealed in this new exhibition on alternative manga or 'gekiga'.
Gekiga was the spark which, between 1956 and the early 1970s, transformed manga from being the preserve of the young into a vast industry now read by millions of children and adults around the world. This exhibition shows how a small group of young artists, initially working in the Kansai area in and around Osaka, created a new style of powerful and dramatic narratives. Drawn in a more realistic and atmospheric style with grittier story lines, gegika attracted older teenagers, university students and eventually adult readers. The exhibitionincludes material never before displayed in Europe, including over 50 pieces of original artwork by artists such as Yoshiharu Tsuge, Yoshihiro Tatsumi, Takao Saito and Masahiko Matsumoto and reproductions from rare manga.
Admission: Adults £7, Conc £5, Students £3, Under-18s Free. Group discount for 10 or more.
Date: 23 September – 29 November 2014, Open : Mon – Sat, 10.30 – 17.30 ; Sun, 12.00 – 17.30
Venue: Cartoon Museum, 35 Little Russell Street, London WC1A 2HH
Email: info@cartoonmuseum.org.uk
Tel: 020 7580 8155
Web: http://www.cartoonmuseum.org
Organiser: Cartoon Museum