Glastonbury Festival: GONNE CHOI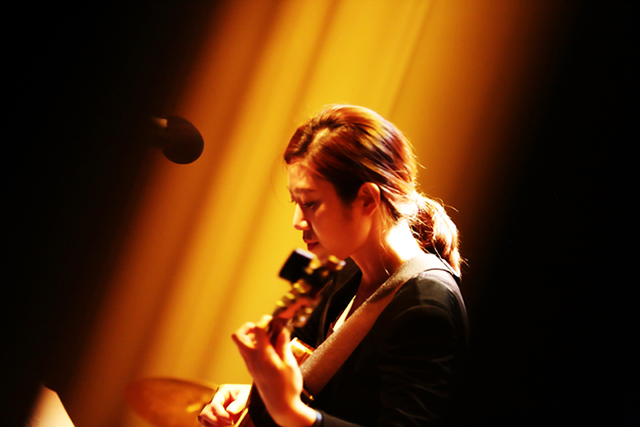 Gonne is Korean folk musician. Her music seems like has existed for a long time, so when you listen you can feel comfortable and soft. She has a lot of interest in how to manage own life healthily and animate. And sing it.
Gonne choi's music is different from the flow of the existing fancy and stylish female singer-songwriter. Her music with folk and mixed with blues, retro texture is remarkable.
she has own her clear wording music is natural and deep.
SET1
STAGE: GULLY OUTER-NATIONAL
DATE: 28th June, SATURDAY11:30 – 12:30
SET2
STAGE: GULLY OUTER-NATIONAL
DATE: 29th June SUNDAY 11:30 – 12:00