Global markets for grains, rice and oilseeds: Recent trends and prospects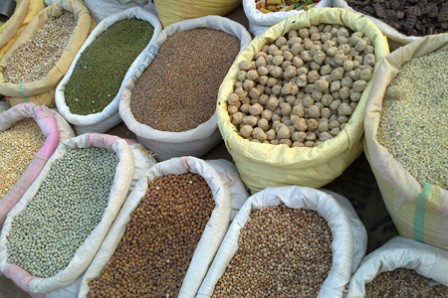 In the middle of negotiations surrounding the Trans-Pacific Partnership (TPP) trade agreement, and the lead-up to the COP21 climate summit in Paris this December, the importance of food security continues to grow. 800 million people go hungry every day around the world, predominantly in developing countries. The UN's Food & Agriculture Organization projects a required 70% increase in food production by 2050 to feed an estimated 9 billion people; a growth that may become increasingly hard in the face of growing climate instability.
The Japan Society is delighted to welcome Etsuo Kitahara, Executive Director of the International Grains Council, to talk on this topic. Mr Kitahara's expertise in the global grains market – maize and wheat alone make up two thirds of the world's food energy intake, and developing countries account for nearly 80% of all wheat imports – and his prior experience working for the Japan International Cooperation Agency (JICA) will be of particular relevance to Society members. Many Japanese trading houses are deeply involved in the import and export of grains and other food products, and the UK, while importing 40% of its food compared to Japan's 60%, is also deeply invested in the world's agricultural stability.
Etsuo Kitahara joined the International Grains Council after serving as Vice-President of JICA (2004-2006). Prior to this he worked as the Senior Deputy Director General for the Land and Water Bureau of the Ministry of Land, Infrastructure and Transport (2003-2004), and the Deputy Director General for the Ministry of Agriculture, Forestry and Fisheries' Rural Development Bureau (2002-2003). He joined MAFF in 1974, and assumed his current position in 2006.
The International Grains Council works under the framework of the 1995 Grains Trade Convention and the 2013 Food Assistance Convention, both of which are multilateral cooperation instruments whose aims include enchancing world food security. In the case of the Grains Trade convention, this objective is sought by improving market transparency. Japan and the EU are both members of the International Grains Council, along with 25 other countries.
Date: Tuesday 29 September 2015, 12.00 for 12.30pm
Venue: King & Wood Mallesons, 10 Queen Street Place, London EC4R 1BE