Grace Yeo Piano Concert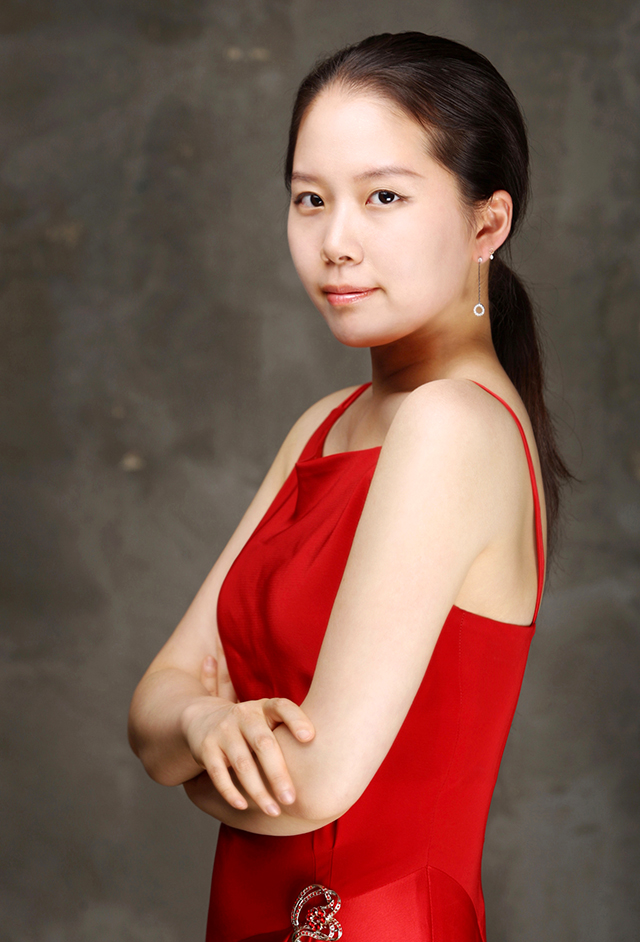 Date: Monday 3 December 2012 at 7.45pm
Venue: Purcell Room, Queen Elizabeth Hall
Grace Yeo was born in Seoul, Korea and commenced her piano studies at the age of four. She then went on to the Yewon School and Seoul High School of Arts whilst appearing frequently as a soloist in Korea. In 2004, she began her undergraduate studies with Professor Hie-Yon Choi as a scholarship student at the Seoul National University. She was invited to perform at the Young Artists Concert Series in Seoul and went on to perform in many famous venues such as the Young-San Art Hall and Ceramic Palace Hall.
In 2008, she was awarded the 'Barbara Stringer Scholarship' for postgraduate studies in London at the Guildhall School of Music and Drama where she entered the class of Joan Havill, Senior Professor of Piano.
Grace was a major prizewinner in many competitions including the C.Bechstein-Samick Piano Competition in Korea 2006, the First Prize and Audience Prize in the Beethoven Society of Europe's Piano Competition in London 2009, the Norah Sande Award Competition 2010, the 'Premio Speciale Rosa Logrieco' Beethoven Prize at the Arcangelo Speranza Competition, Italy 2011 and the Hastings International Piano Concerto Competition 2012.
Grace has participated in the masterclasses of András Schiff, Paul Lewis, Stephen Hough, Dominique Merlet and others.
She has given many solo recitals in London venues including Kings Place, St. Martin-in-the-Fields, St. James's Piccadilly, Drapers Hall and Salters' Hall and recently in December 2011 she gave a solo recital at the Royal Festival Hall supported by Philharmonia Orchestra/Martin Musical Scholarship Fund. Other highlights include performances of Grieg, Beethoven and Rachmaninoff concertos to capacity audiences in the Prom Praise Concerts at the Royal Albert Hall and Birmingham Symphony Hall.
Grace is grateful for the invaluable support during her studies from the Leverhulme Trust, the Craxton Memorial Trust, the Philharmonia Orchestra/Martin Musical Scholarship Fund and the Kirckman Concert Society.