Halcyon Days (Japanese Play)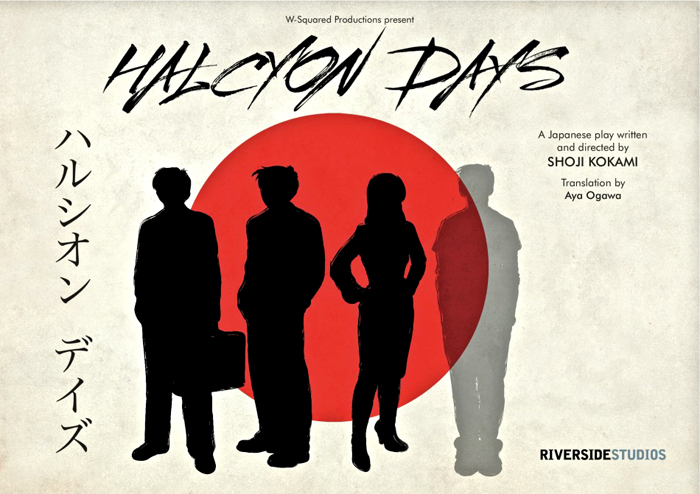 Date: 23 August 2011 – 18 September 2011
Venue: Riverside Studios, London
Halcyon Days, by renowned Japanese playwright and director Shoji Kokami, receives its English language premiere at the Riverside Studios between 23 August and 18 September. Also directed by Shoji Kokami, the text is translated by Brooklyn based, Tokyo born writer, director and performer Aya Ogawa. The play follows the story of three people and one ghost who meet on a suicide website.
Examining the cult popularity of suicide websites in contemporary Japanese culture, the play looks at a decade where conflicts with other nations are sensationally streamed on 24 hour rolling news channels and terrorist organisations boast about their achievements on YouTube. Even chronic depression is catered for by the increase of 'informative' suicide websites. Are people becoming more jaded with their real existence? Has life lost sanctity and meaning?
Casting includes Mark Rawlings, who played Lennox in Rupert Goold's production of Macbeth (Chichester/West End/Broadway), Abigail Boyd, Joe Morrow and Dan Ford.