HANDMADE-JAPAN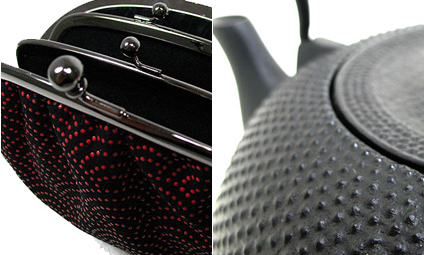 This is a rare opportunity to see handmade products made by skilled craftsmen from Japan. All 15 crafts makers have inherited techniques and traditions dating back many years, some as far back as 1600 years. All of these craftspeople share a common philosophy: "living with nature without trying to control nature by force". This philosophy of harmony and balance is evident in their products, which are made using eco-oriented materials and traditional methods.
Representatives of the following 15 craftsmakers will be at Craft London to showcase their products and techniques:
Handmade, hand-carved combs, Handmade leather bags. ceramic grilling plates Japanese geta sandals, Lustrous pearls, lacquer ware chopsticks. Gamaguchi cloth bags, Cast iron teapots, Koshu Inden urushi on deer leather products, handmade, all-natural-fibre brooms, Japanese kitchen knives-chefs favorite, Kimono and Cosmetic brushes.
Demonstrations by the craftsmen are scheduled during the exhibition.
This is the first time that all 15 of these Japanese craft makers will be showcasing their products in the UK. It is an opportunity to see some stunning pieces that you will not want to miss.
Date: 12 – 14 January 2013
Venue: Earls Court, Earls court, SW5 9TA
Email: yamasakki@aizawakikaku.com
Web: http://www.aizawakikaku.com
Organiser: Aizawa Kikaku